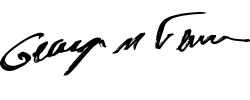 1. Serve Authentic Meals
We believe that serving delicious food goes beyond satisfying a hungry stomach. To us, every order is an opportunity to give a little bit of who we are to our customers.
2. Use Fresh Ingredients
Fresh ingredients are a priority - not an option. This is a standard we have lived by for over 35 years. We prepare and serve food as if we were eating it ourselves.
3. Create an Unforgettable Atmosphere
We are set on making your time with us as good as it can be. So from the moment you walk in the door to the moment you walk out, we do our best to serve you best.
4. Custom Orders and Catering
You may get cookie-cutter options with the other guys, but our experienced chefs thrive on creativity. Don't see it on the menu? No Problem. Ask us and we'll make it happen.